Welcome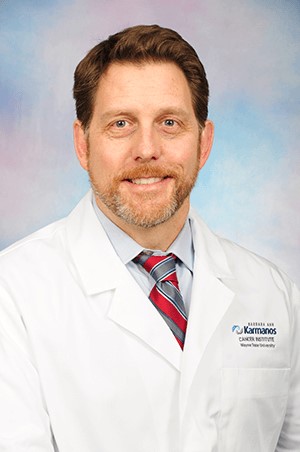 Welcome to the Radiation Oncology Residency Program at the Detroit Medical Center / Wayne State University.
Accredited by the Accreditation Council for Graduate Medical Education (ACGME), our program trains residents to be independent practitioners of a specific art of medical healing based on proven scientific knowledge, acquired clinical wisdoms, and high ethical standards.  Graduates of our program are capable of functioning independently in any clinical setting, whether in private practice or in an academic practice.
Our primary training site is located at the Barbara Ann Karmanos Cancer Center, one of only 45 NCI-designated cancer centers in the United States, which serves the Detroit Medical Center's Detroit Receiving, Harper-Hutzel and Children's Hospitals in midtown Detroit. 
Culturally rich in galleries, restaurants and entertainment, Midtown Detroit is booming with growth around every corner!  Our program has a culturally diverse resident population from all regions of the United States.  They are independent and hard-working, goal driven and possess strong academic and clinical skills. 
We encourage you to review our website and apply to our program.
Steven R. Miller, M.D.
Residency Program Director